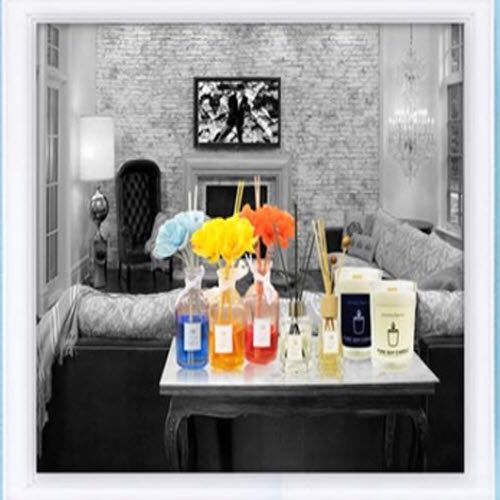 DESCRIPTION
There are three major factors that can differentiate our diffuser from other products;
First) The concentration of fragrance is almost 30%.
Considering the fact that concentration of fragrance of low priced diffusers sold in Korea is 2-3%, this concentration level is significantly high, and the strength and consistency of fragrance are much better than other products.
These factors help people purchase our products again.
Currently, continual repurchase pattern is found in Korea, U.S.A and Hong Kong.
Second) Our product is environment friendly because it is made of ethyl alcohol, which is different from ethanol used by other companies. Therefore, our customers can feel a human friendly diffuser.
Third) As a hand-made product, the price is a little high. However, it is a unique product such as a preserved flower diffuser and cannot be made from a factory.
It has advantages as a seasonal product but can be continuously supplied.
SPECIFICATION
FRAGRANCE ME – A Bright Routine Collection
#N1. MIPL FRESH LOVE
#N2. MIPL LEMON LAVENDER
#N3. MIPL ENGLISH SWEET PEA (GARDEN SWEET PEA)
#N4. MIPL GRAPEFRUIT
#N5. MIPL MUSCAT
#N6. MIPL FRUIT & ROSE